BPM Optical Power Measurement Software
Version: 2.0.5
File Type: RAR
Size: 15.1MB
OS: Windows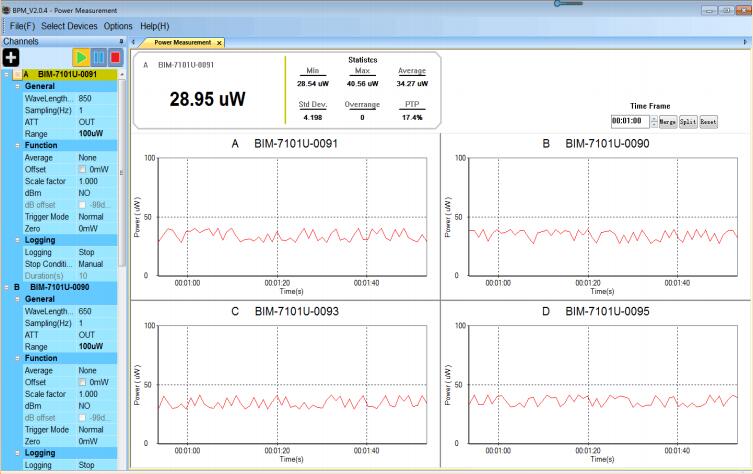 The BPM software can support up to 4 channels of simultaneous measurement.
Record the curve of optical power in real time.
Simultaneous display of minimum, maximum, average, standard deviation, PTP, overrange alarm and other information.
The functions of wavelength, sampling rate, attenuator, trigger mode, sampling mode, etc. can be set independently for each detector.
MultiPowerMeter Multi-channel Power Measurement Software
Version: 1.0.1
File Type: RAR
Size: 14.6MB
OS: Windows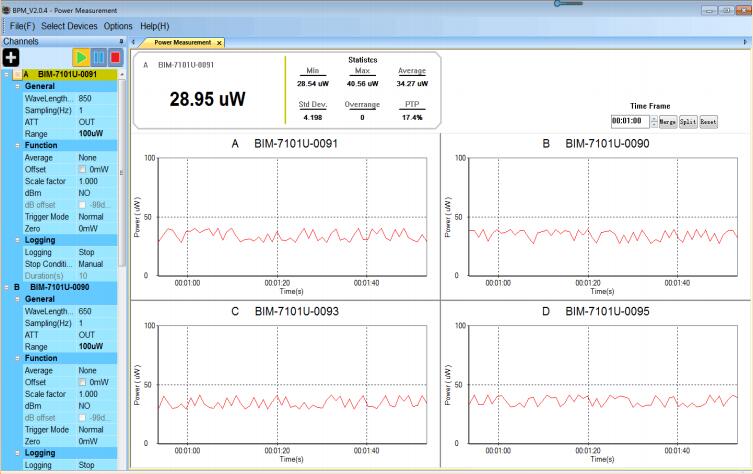 MultiPowerMeter software is used to measure multi-channel optical power and supports up to 8 channels of simultaneous measurement.